Categories:
Skozi vaša vrata gre vsakdo, ki vstopa v vaš dom. Lokacija je prav tako vidna iz ulice, zato morate še posebej razmisliti in pazljivo dekorirati. Če bo urejeno s stilom, obiskovalcev ne bo pustilo ravnodušnih in boste na njih naredili dober prvi vtis. Ne pozabite na ta del vašega doma, saj je pomemben interier del vašega doma, prav tako kot sta to vrt in dvorišče. Tukaj želimo z vami deliti 15 čudovitih zasaditev za pred vhod, ki vas bodo navdušile, da nadgradite vaš dom.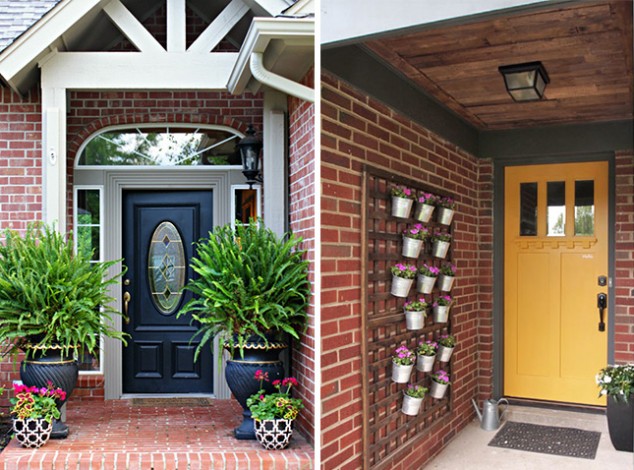 Fotografija: www.wiibart.com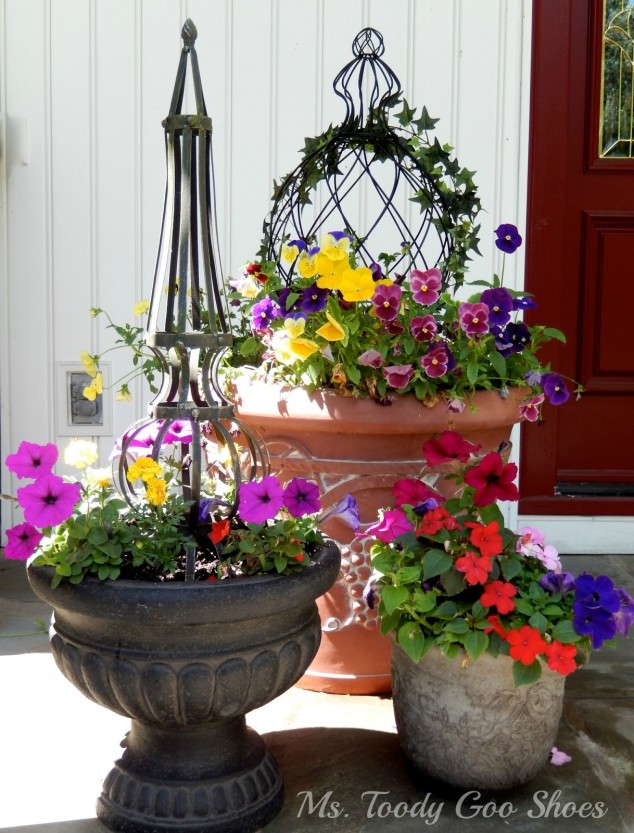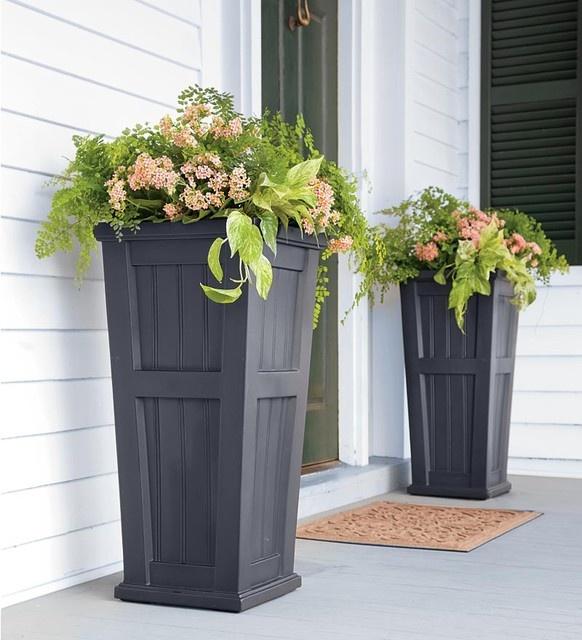 Če iščete ideje, kaj uporabiti za dekoracijo vaših vhodnih vrat, bodo cvetlice zagotovo prava izbira. So enostavna in prav tako precej poceni izbira. Poživijo lahko vaš vhod kot nič drugega in bodo, dale življenje in barvo vsakemu kotičku vašega doma. Nanje še vedno premalo ljudi pomisli. Imaste izbiro, da postavite dva večja ali več majhnih cvetličnih lončkov na vsako stran vrat. Lahko pa tudi ustvarite čudovit vertikalni vrtiček na katerikoli strani vrat.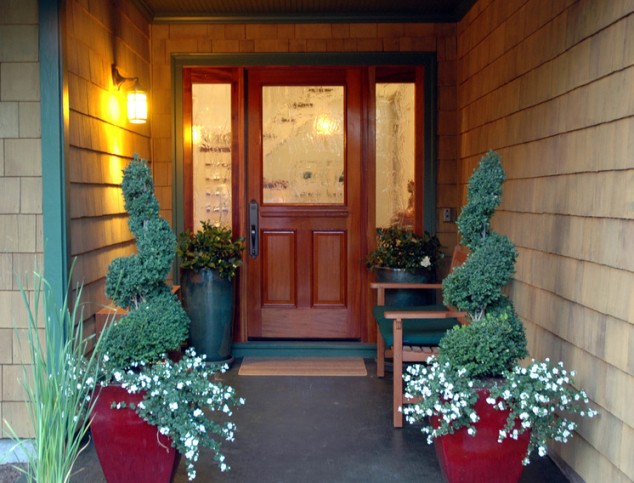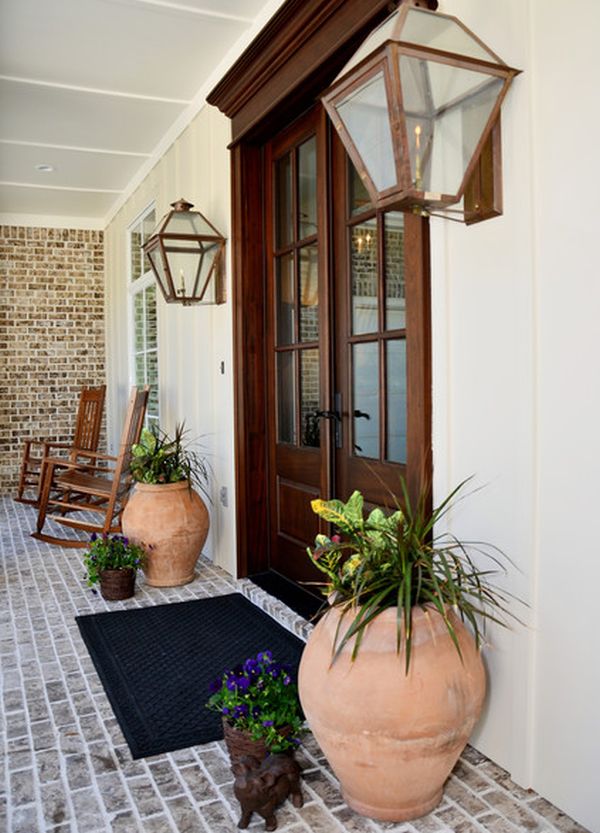 We all want to feel uplifted when we get home after a long day, and we want guests to feel welcomed when they come over. Some oversize planters and plants will make a great job. Add some antique-style light fixtures as lanterns as addition so that the plants can be seen at night as well. If you want to make a big impact with your lighting choice, choose larger lanterns.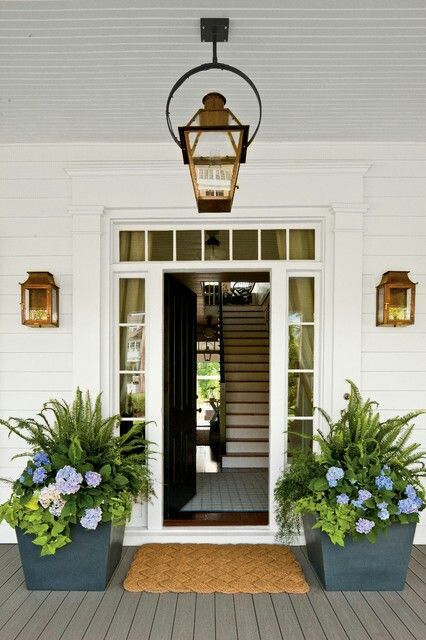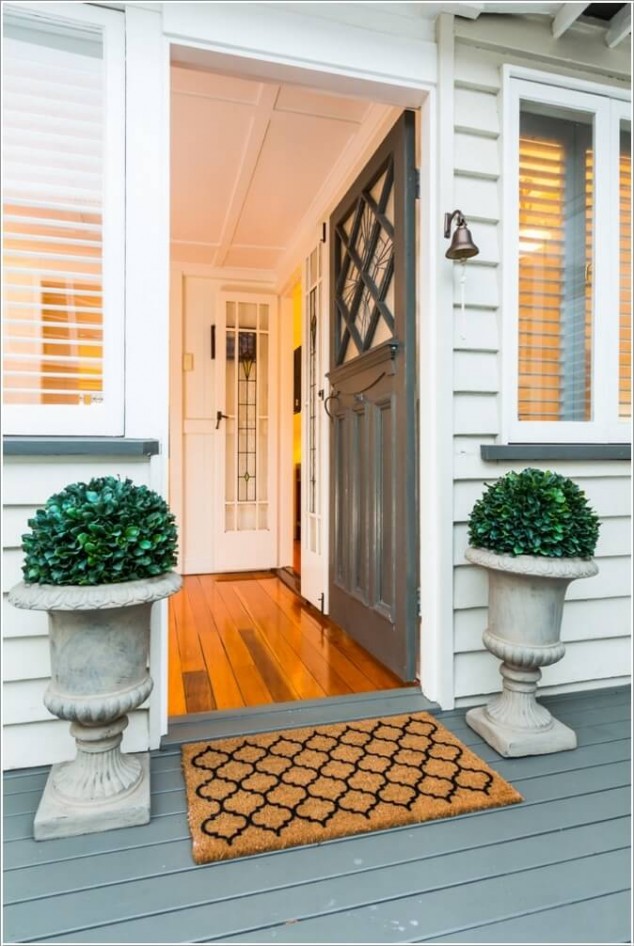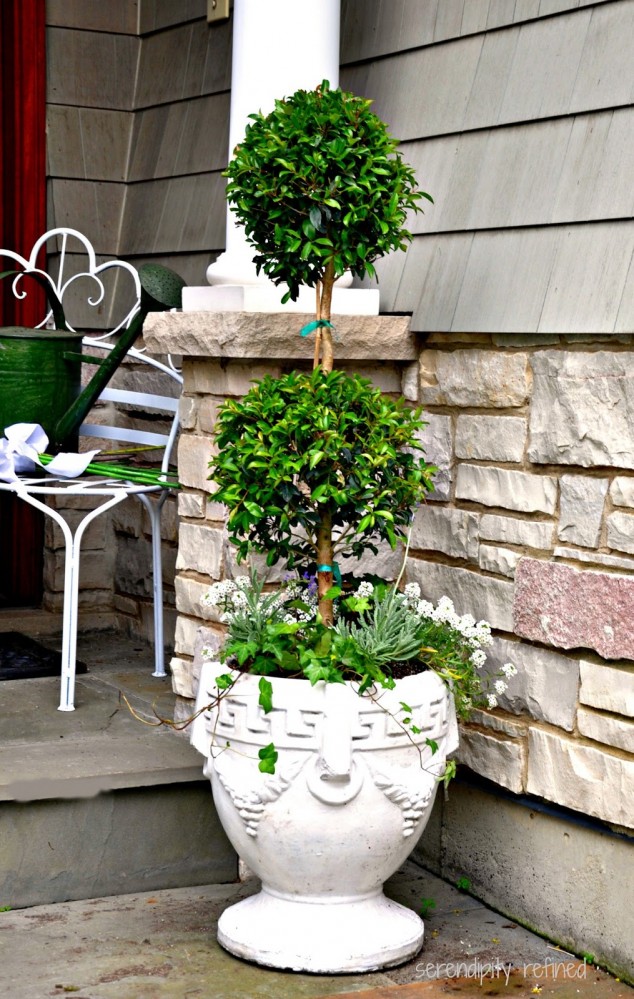 Framing your front door with planters is a welcoming gesture that will win the attention and admiration from visitors and neighbors. Choose some beautiful planters or DIY some from some old things you have at home and show you creative side among the other  and fill them with a long lasting bay or seasonal mixture of luscious greenery and flowers.